Interested in a vehicle you see here? Contact us for more information or to purchase.
Click on any photo to see a larger view.
Model: Land Cruiser HDJ81 VX Limited
Year: 1990
Make: Toyota
Price: NO LONGER AVAILABLE
Description:
5/1990 Toyota Landcruiser HDJ81 RHD 1HDT (turbo diesel), Automatic. Original 100,370Km (62,367 miles) vehicle. Center differential lock, OEM winch, Adjustable control suspension and center console fridge/ice maker (works). Has an aftermarket alarm and stereo. This rig runs very smooth! Will last many more Km's!! Very clean frame and undercarriage.
Known issues:
Front axle needs serviced (leaks).
Needs a new power antenna mast (motor OK)
A/C needs recharged (work, just not cold)
A few cracks on the dash pad and minor wear inside.
Misc dings, scratches and clear coat peeling (no signs of rust).
NO LONGER AVAILABLE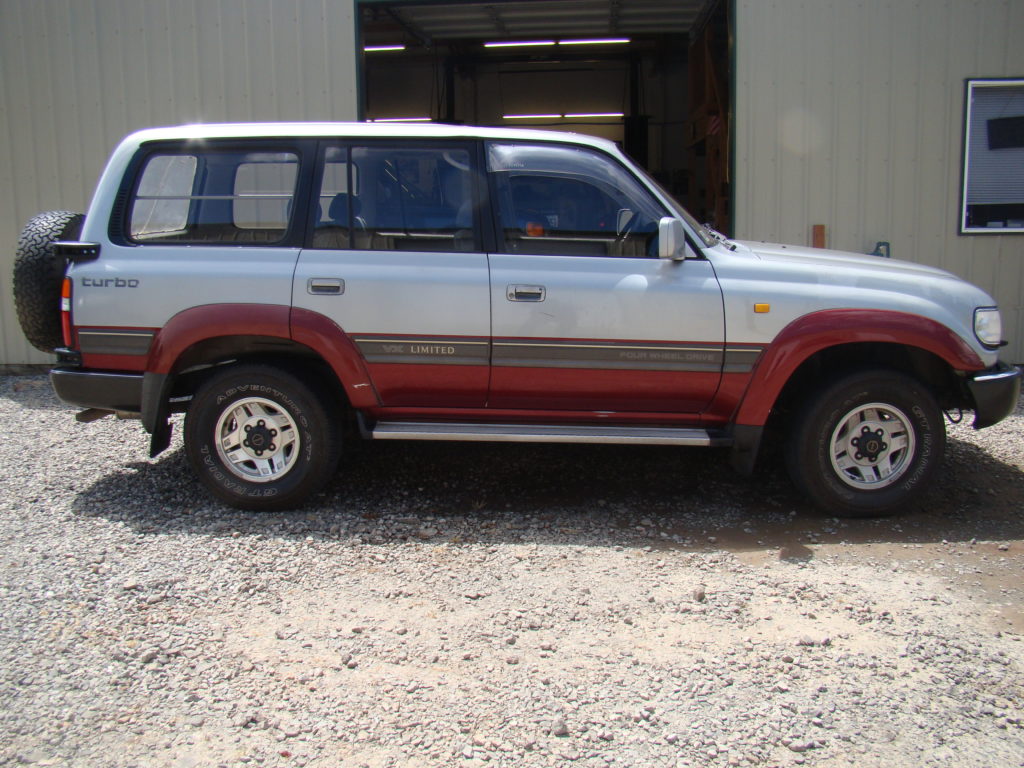 Model: Land Cruiser FJ40
Year: 1963
Make: Toyota
Price: $5,500
Description:
1963 Toyota Landcruiser FJ40. Has a 2F motor that was running before parking (several years ago) and before the intake/exhaust and carb was robbed. 3 speed trans & t/case. 4 wheel drum brakes. Upgraded GM saginaw power steering. Aftermarket roll cage and steering column. No seats. Rear corners of side panels have been cut to accept non-OE glass in (can be repaired to original). Has a later model (65-74) windshield frame, but comes with the original. Bottom of doors are in great shape with just surface rust. Rusted rear sill and drivers floor pan and minor surface rust, dents and dings is about it. Fairly clean for what's out there in this price.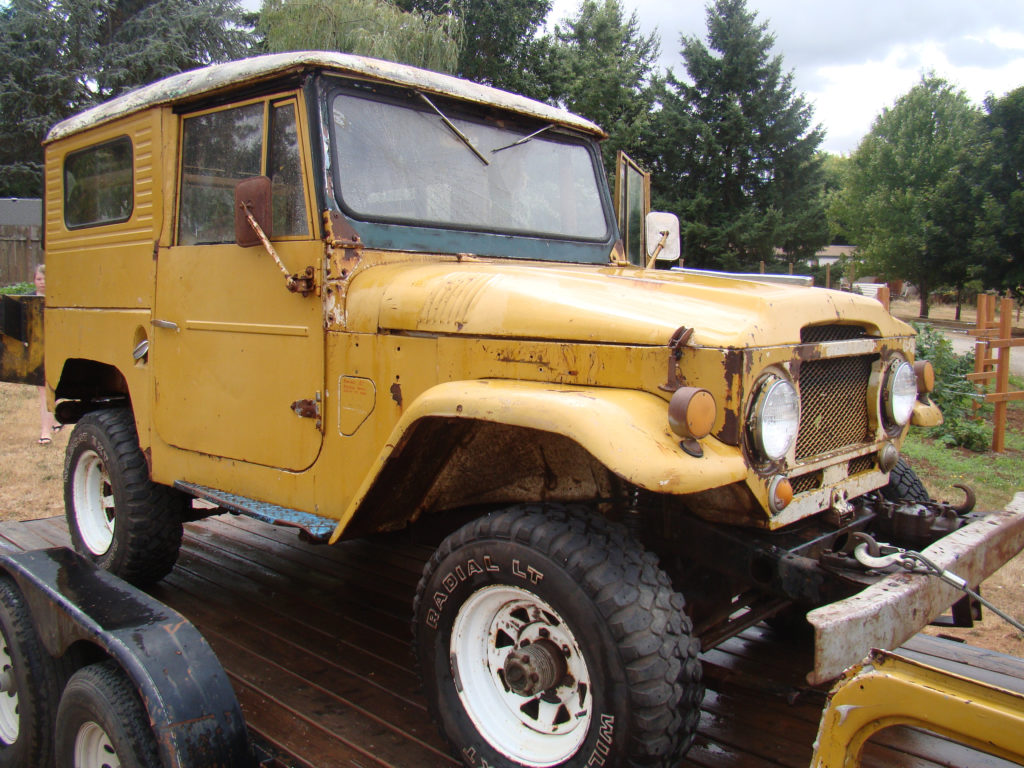 Model: Land Cruiser FJ80
Year: 1992
Make: Toyota
Price: SOLD
Description:
1992 Toyota Land Cruiser FJ80 3FE (Fuel Injected straight 6 cylinder gas)/4 speed Automatic
We started with the drivetrain. We completely removed both front and rear axles, disassembled them, stripped to bare metal, cleaned and painted them. We installed new 4:88 gears and ARB air lockers in the front and rear differentials. Reassembled the axles with the newly rebuilt 3rd members, new gaskets, seals, bearings, RCV chromoly front axle shafts (bullet proof!), rotors, calipers, pads, wheel cylinders, shoes and drums. New tie rod ends installed. At the same time, a 3" OME suspension lift with front spacers (to level the stance)was installed, new extended brake lines, sway bar extended links, new bushings in all the control arms, links and sway bars. 5 new BFG KO2 AT tires were installed and OE rims painted. We installed a new spare tire carrier that has a new high lift jack attached to it. An OBA (on board air) system was installed with a 2.5 gallon tank where the original spare tire was. The front windshield was replaced along with a new OEM seal. Drivers front door and tailgate had a few dents so they were repaired & repainted. The rest of the body is clean. There's some scratches and small dings, but no rust! Trans fluid and filter was changed.
Recap for ease of reading:
Rebuild front and rear axles.
-Stripped and painted.
-New 4:88 gears.
-New ARB lockers.
-New bearings (differential, knuckle and axle).
-New gaskets & seals (OEM)
-New RCV chromoly front axle shafts.
-New Rotors, calipers and pads (front).
-New drums, wheel cylinder and shoes (rear)
All new tie-rod ends installed and steering rods stripped and painted.
3" OME suspension system:
-Front and rear coils.
-Front and rear shocks.
-Steering dampener.
-Castor correction bushings.
-Front and rear extended sway bar links
-Extended brake lines.
-Front spacers
All new OEM bushings and hardware:
-Control arms.
-Front pan hard rod.
-Rear upper and lower links.
-Rear pan hard rod.
OBA system with ARB twin compressor and 2 ½ gallon tank. Front and rear air connections.
5 new BFG AT KO2 tires on OEM painted rims.
Swing-out spare tire carrier w/new high lift jack.
New front windshield with OEM seal.
Dents repaired in drivers front door and tailgate and repainted.
Transmission filter and fluid changed.